The Best Meatloaf Recipes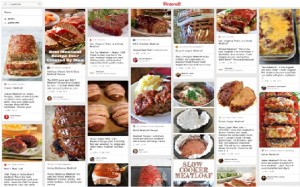 Updated January, 5, 2018 – Meat loaf is a great (the best) comfort food, and what one person thinks is great another may not.  It seems everyone has their own versions of the best meatloaf recipes.   So when I set out to write a blog on the best meatloaf recipes, I couldn't decide what to include.  So I decided that I should recommend you look at some of the great recipes on Pinterest.  So click that link and check out all the great recipes.  
That said, I am including some tips on how to make the best meat loaf possible from any recipe you may find.
Meat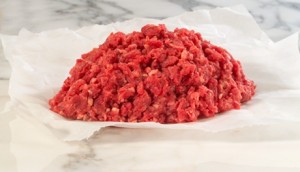 Ground grass fed beef is the best choice. But remember with grass fed beef, without the extra fat, lean meats are prone to drying out. Add extra sautéed vegetables and wet seasonings like ketchup and Worcestershire sauce to the mixture before cooking. Also, consider replacing about 20% of the lean meat with something a little richer to help balance it out.  Some chefs even add a little ground sausage to their ground beef and/or a pork mixture to spice things up.  And for those looking for something  healthier have been known to swap the pork for ground turkey.
Filler
Filler is what's used to bring all your ground meat and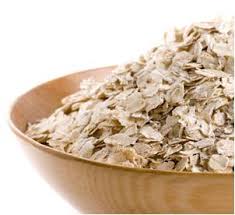 vegetables together. Everything you add to your meat loaf should have a finely chopped texture. Everything should be as small as possible — carrots, celery, onions, garlic — no one should get a mouthful of any one ingredient when noshing on your meat loaf. Use a minimal amount of bread crumbs (or cracker crumbs or oatmeal) and egg to bind everything together.
Glaze
Many cooks will say you can't go wrong with ketchup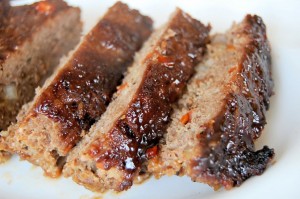 or a ketchup-based sauce on your meat loaf. Others will argue that a brown sugar glaze is key to meat loaf perfection. The secret here is the sugar. A sugary glaze will caramelize on the top of the loaf as it bakes and give the meat a sweet and tangy flavor.
Bacon
Bacon is a popular ingredient these days, paired with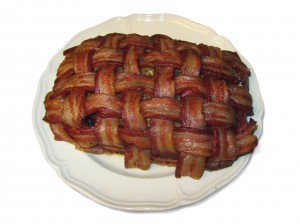 everything from scallops to vodka. Wrap it around your meat loaf (tuck the ends under the loaf) to add flavor and crispiness — and also get the added bonus that the bacon will baste the meat as it bakes. Crisp the bacon with a quick trip under the broiler while others remove it before serving.
You can use the right combo of meats, the perfect filler and glaze but still end up with so-so meat loaf. What gives? It could be your technique. Work the mixture with your hands until the ingredients are combined and stop. Bake the loaf free form on a baking sheet, or try baking it a perforated loaf pan — the perforations will keep it from stewing, which is hardly a recipe for great meat loaf.
More Tips…
Do not over-mix: spread your fingers apart and gently mix the meatloaf mixture until everything is just incorporated and no more. When you're forming the loaf, don't press it together too much otherwise you'll compact the meat.
Soak bread before adding: instead of adding dry bread or breadcrumbs as a binder, soak them in ½ cup of milk for 15 minutes first. They may look mushy, but they'll keep the meatloaf moist.
Dry veggies = dry meatloaf: instead of adding raw vegetables like onions, carrots, or garlic to the meat mixture, mince the veggies finely (or use a food processor) then sauté them in olive oil or butter until softened. Allow them to cool completely then add to the ground meat. This will help extract some of the moisture from the vegetables up front, keeping the meatloaf moist.
Forget the pan: Instead of using a loaf pan, create a "free form loaf" by shaping the meat mixture in a loaf shape on a baking sheet. Since more of the meatloaf is exposed directly to the heat, it will cook faster and more evenly with a crispy exterior and moist interior.
Let it rest!: just like you need to let a steak rest after it comes off the grill, you need to let meatloaf rest after it comes out of the oven. Remove the meatloaf from the oven, cover it loosely with foil, and allow to rest for 10-15 minutes before slicing. This will allow the juices to redistribute so they don't leak out when you cut in.