Benefits of Himalayan Salt
Once I discovered the benefits of pink Himalayan salt, I ordered some immediately.  I have not been disappointed.  I ordered the course grade and have to grind it down in my mortar and pestle.  I think the fine would be easier to use both straight from the bag or in a salt mill.
I use in in place of regular sea salt and conventional salt.  I especially use it when I salt my steaks.
The taste is great!
Origins
The Himalayan mountain range stretches across Asia passing through China, Nepal, Myanmar, Pakistan, Bhutan, Afghanistan, and India.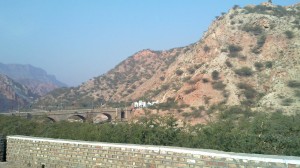 Two hundred million of years ago crystallized sea salt beds, now deep within the Himalayan mountains, were covered by lava.  Aside from being kept it in a pristine environment, the lava is thought to have protected the salt from modern-day pollution leading to the belief that Himalayan salt is the purest salt to be found on earth. It is now hand-mined from the mountains and brought to the culinary market.
Why Pink? 
The  hues of Himalayan salt include pink, red and white are an indication of this salt's rich and varying mineral and energy-rich iron content.
Benefits
Himalayan Salt contains the same 84 trace minerals and elements that are found in the human body, that alone is quite impressive! A few of these minerals include: sodium chloride, sulphate, calcium, potassium and magnesium. When using this salt, you are actually getting less sodium intake per serving than regular table salt because it is less refined and the pieces are larger.
Iodine- Natural salts are rich in iodine, so it doesn't need to be artificially added in.
Less sodium consumed per serving- Himalayan salt is made of the same components as table salt but since the crystal structure is larger than refined salt, and by volume- this salt therefore has LESS sodium per 1/4 t. serving- because the sea salt crystals or flakes take up less room on a teaspoon than highly refined tiny table salt grains.
Packs a hearty 80+ minerals and elements- Himalayan salts are mineral packed crystals which formed naturally within the earth made up of 85.62% sodium chloride and 14.38% other trace minerals including: sulphate, magnesium, calcium, potassium, bicarbonate, bromide, borate, strontium, and fluoride (in descending order of quantity).
Because of these minerals Himalayan pink salt can:
Create an electrolyte balance
Increases hydration
Regulate water content both inside and outside of cells
Balance pH (alkaline/acidity) and help to reduce acid reflux
Prevent muscle cramping
Aid in proper metabolism functioning
Strengthen bones
Lower blood pressure
Help the intestines absorb nutrients
Prevent goiters
Improve circulation
Dissolve and eliminate sediment to remove toxins
Pink Salt vs. Sea Salt
Even though pink salts come from the mountains, they are technically sea salts as well. All salt comes from a salted body of water—namely, an ocean or salt-water lake. However, Himalayan salt is said to be the purest form of sea salt.
Why Table Salt is Inferior
Commercial refined salt is not only stripped of all its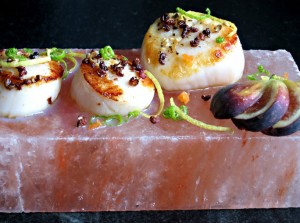 minerals, besides sodium and chloride, but is also chemically cleaned, bleached and heated at unnecessary high temperatures.
Regular, commercial table salt is completely stripped of the majority of its minerals with the exception of sodium and chloride. It is then bleached, cleaned with chemicals and then heated at extremely high temperatures.
In addition, it is treated with anti-caking agents which prevent salt from mixing with water in the salt container. These agents also prevent dissolving within our system leading to build up and then deposit in organs and tissue, causing severe health problems.
Finally, the iodine that is added into salt is usually synthetic which is difficult for your body to process properly. Shockingly under U.S. law, up to 2% of table salt can be additives.
Summary
Reviewer
Review Date
Reviewed Item
Author Rating